The National Urban League Wire
Published: Wed. Dec 31, 1969 at 7:00 pm | Updated: Mon. Nov 13, 2017 at 4:45 pm | Comments: 0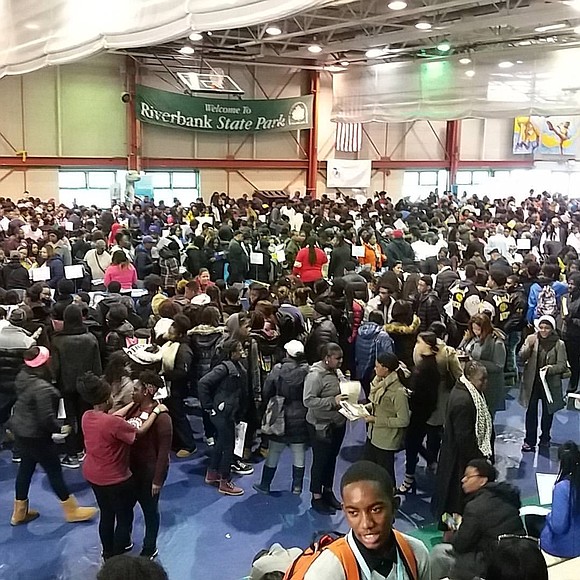 Thousands of students from across the Northeast attended the New York Urban League's (New York, NY) 31st annual Historically Black Colleges and Universities Fair on Saturday.
The fair was presented in partnership with the Malcolm Bernard HBCU College Fair Tour, Riverbank State Park and the New York Urban League Young Professionals.
High school and community college students got the chance to meet face to face with representatives of many historically Black institutions of higher education from across the country.
To read the full article, please visit: http://amsterdamnews.com/news/2017/nov/13/nyul-hbcu-fair-brings-out-thousands/